Birthday Flowers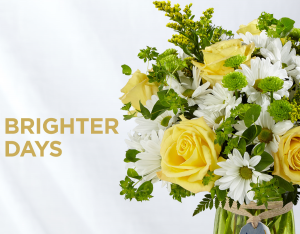 Delivery Notice!
Phone Number Required!
In this brave new world, we must require the recipient's phone number for all delivery orders. Our protocol is to call the recipient, deliver flowers to the door, and call the recipient again from the delivery vehicle to confirm the flowers are found. Please be sure that your loved one is actually at work or actually at home before ordering! If you're not sure, provide an alternate delivery address and phone number. Thank you!
More Info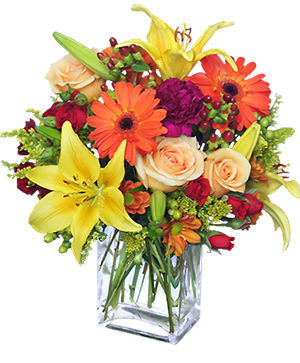 Floral Spectacular
Flower Vase
Amazing occasions call for an amazing arrangement, and Floral Spectacular is definitely up to the challenge! This arrangement is filled to the brim with vibrant flowers, including yellow lilies, peach roses, orange gerbera daisies and more!
More Info
Trying to find a birthday gift for the person who has everything? RIVERSIDE GARDEN FLORIST can help! Not only do we have a great selection of birthday flowers available, but you can also order birthday gift baskets, balloons, and other gifts. When you shop with RIVERSIDE GARDEN FLORIST, you choose what you want to give, and we take care of the rest! Let us surprise your friend or loved one with a birthday surprise on their special day! Shop online, come in or give us a call! Available for delivery in Emporia and the surrounding areas. Need to send your gift even further? We can do that too!